Kable Kontrol™ 3:1 Adhesive Lined Dual Wall Heat Shrink Tubing - 50 Foot Spool
Available Size Range: 1/2" - 2" Inside Diameter | Polyolefin
Kable Kontrol™ 3:1 Adhesive Lined Heat Shrink Tubing Features
Length: 50 Feet Long
Good sealing of irregular shapes
Easy To Cut and Install
Waterproof and moisture protection
Adhesive Will Form Water Tight Seal When Cooled
3:1 shrink ratio (shrinks to 1/3 its original diameter)
Operating temperature: -55°C -125°C
High Resistance to Chemicals & Oils
ROHS Complaint
See More Technical Specifications
Kable Kontrol Adhesive Lined Dual Wall Heat Shrink Tubing is manufactured by co-extrusion of irradiated cross-linking polyolefin and hot-melt adhesive. It has a shrink ratio of 3:1. This tubing can be used in a wide variety of electrical applications, including back-end connector sealing, breakouts, and connector-to-cable transitions. A high expansion ratio makes it possible to repair most damaged cable jackets without removing connectors. When heated and the tubing begins to shrink, the inner adhesive layer begins to melt and flow (similar to hot melt glue). When the tubing has shrunk and cooled, the inner layer forms an adhesion layer between the tubing and the wire or component, providing a protective water-tight seal. It offers excellent electrical, chemical, and physical properties.
Are we missing the specification you need? Please go to our Contact Us page and submit your question to us, or call 1-877-284-7760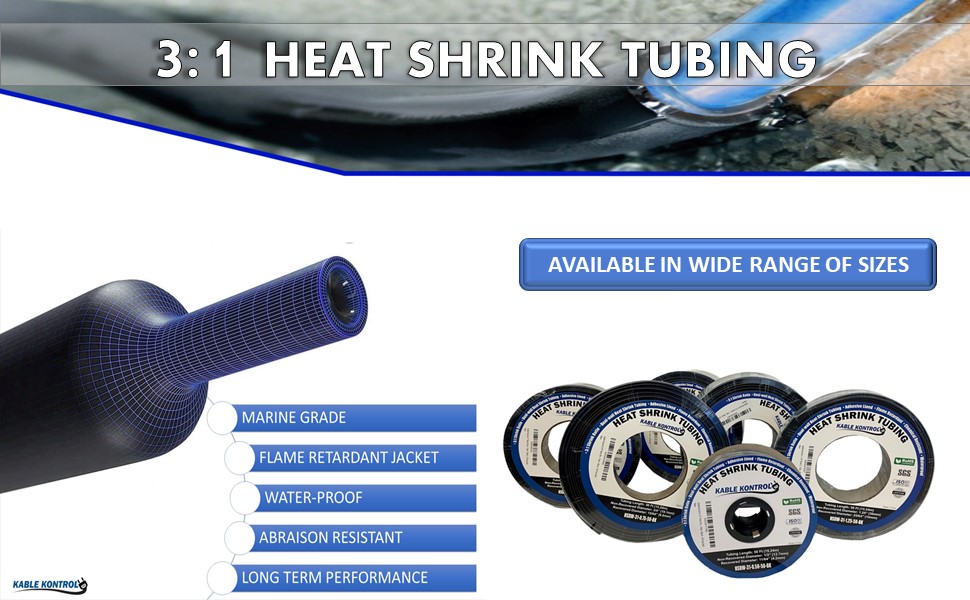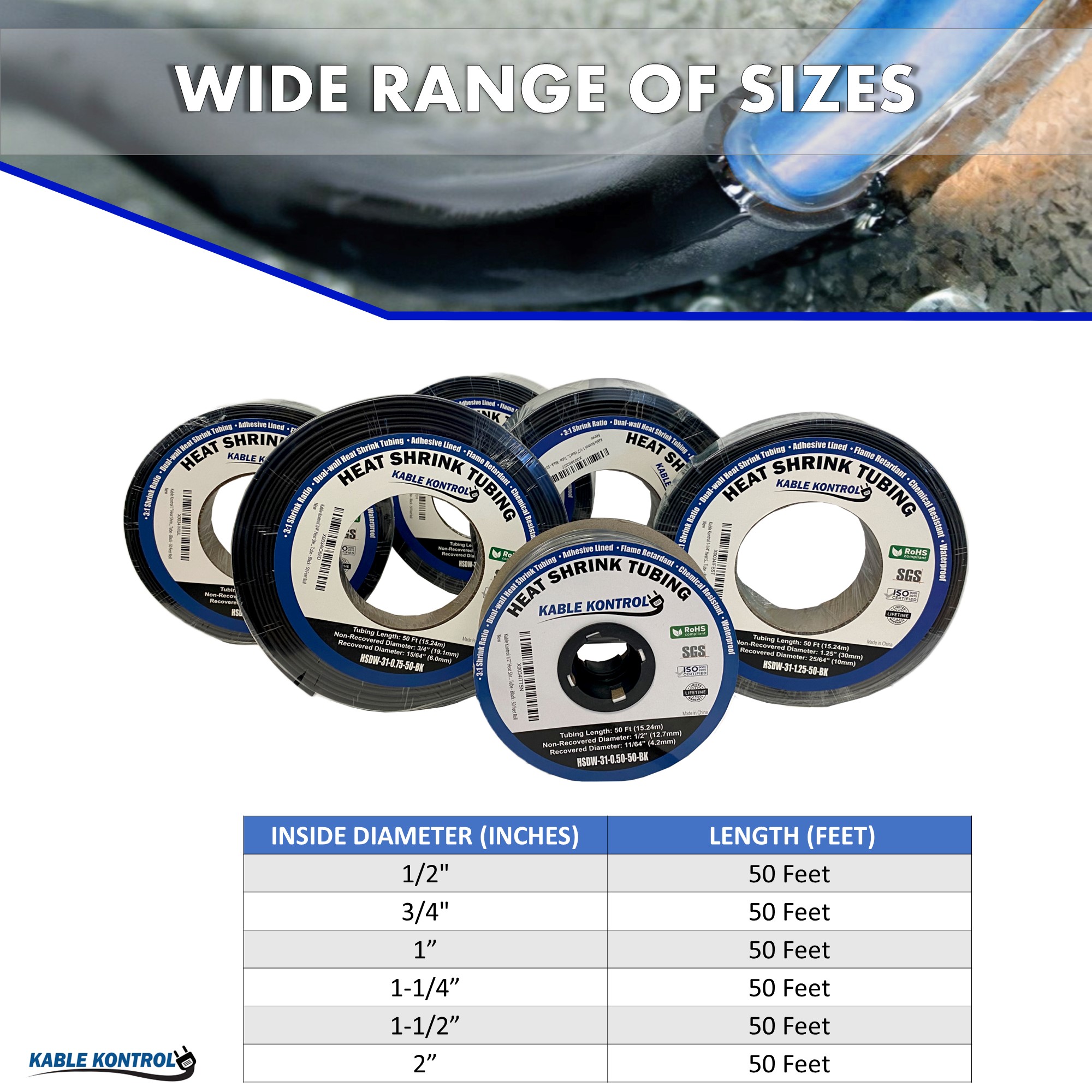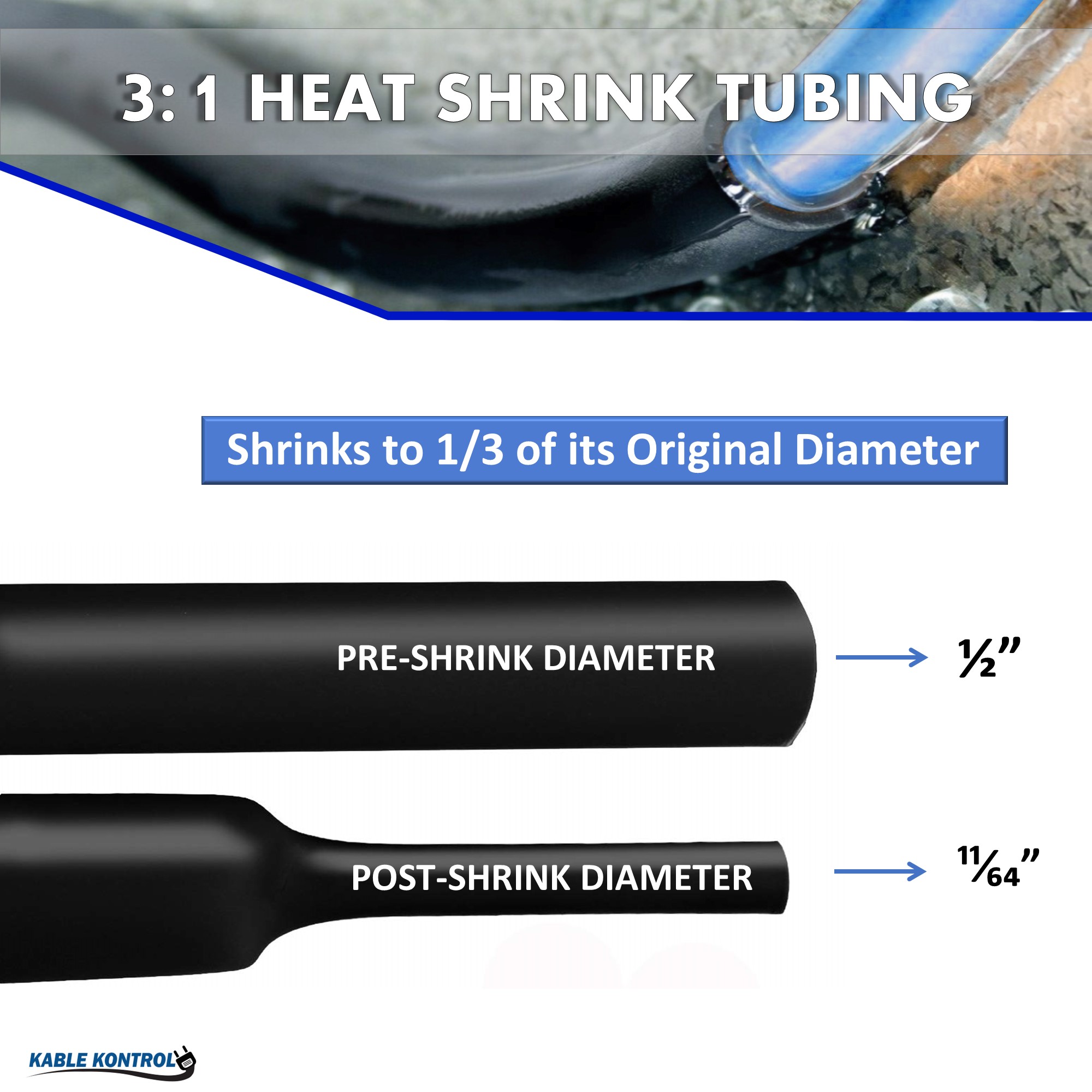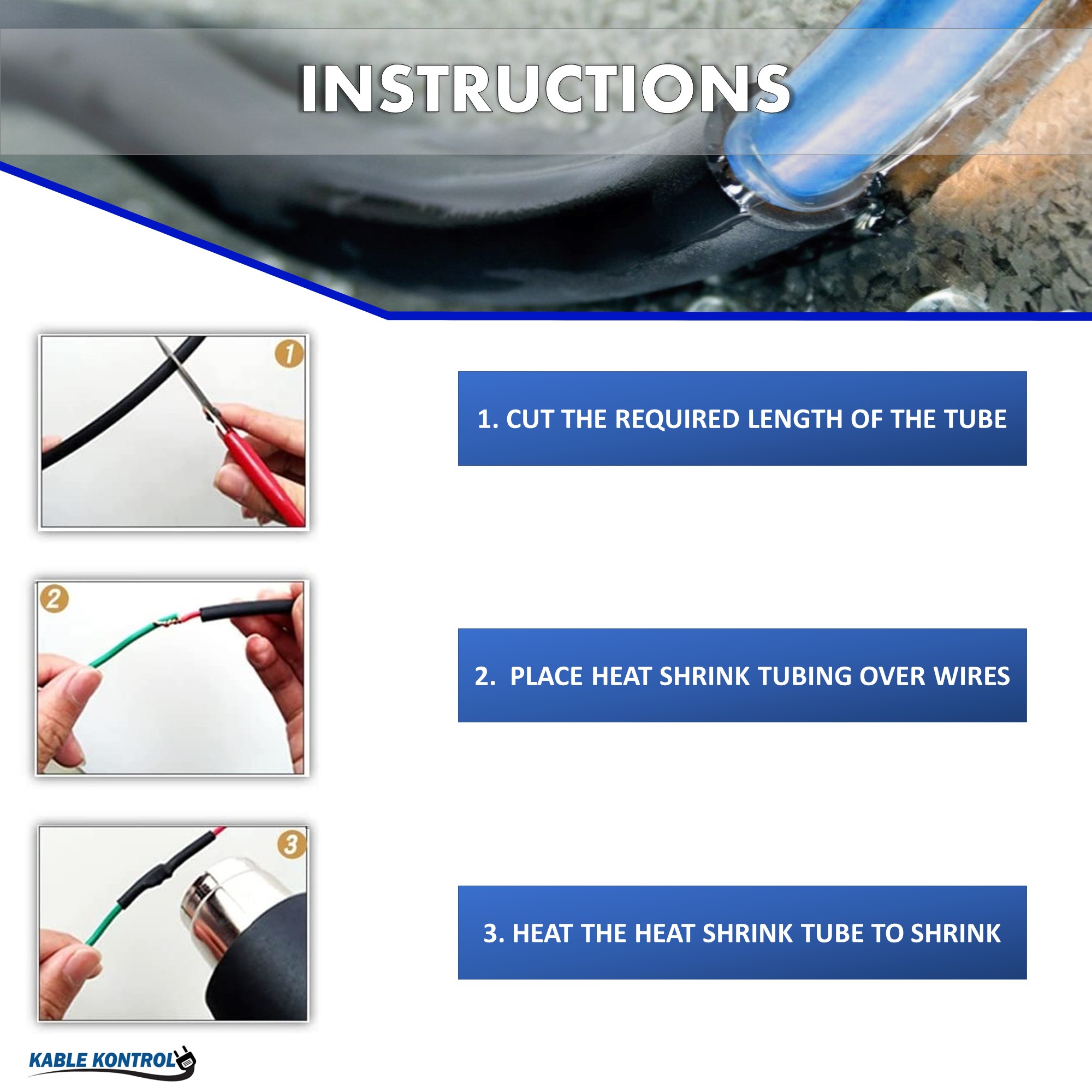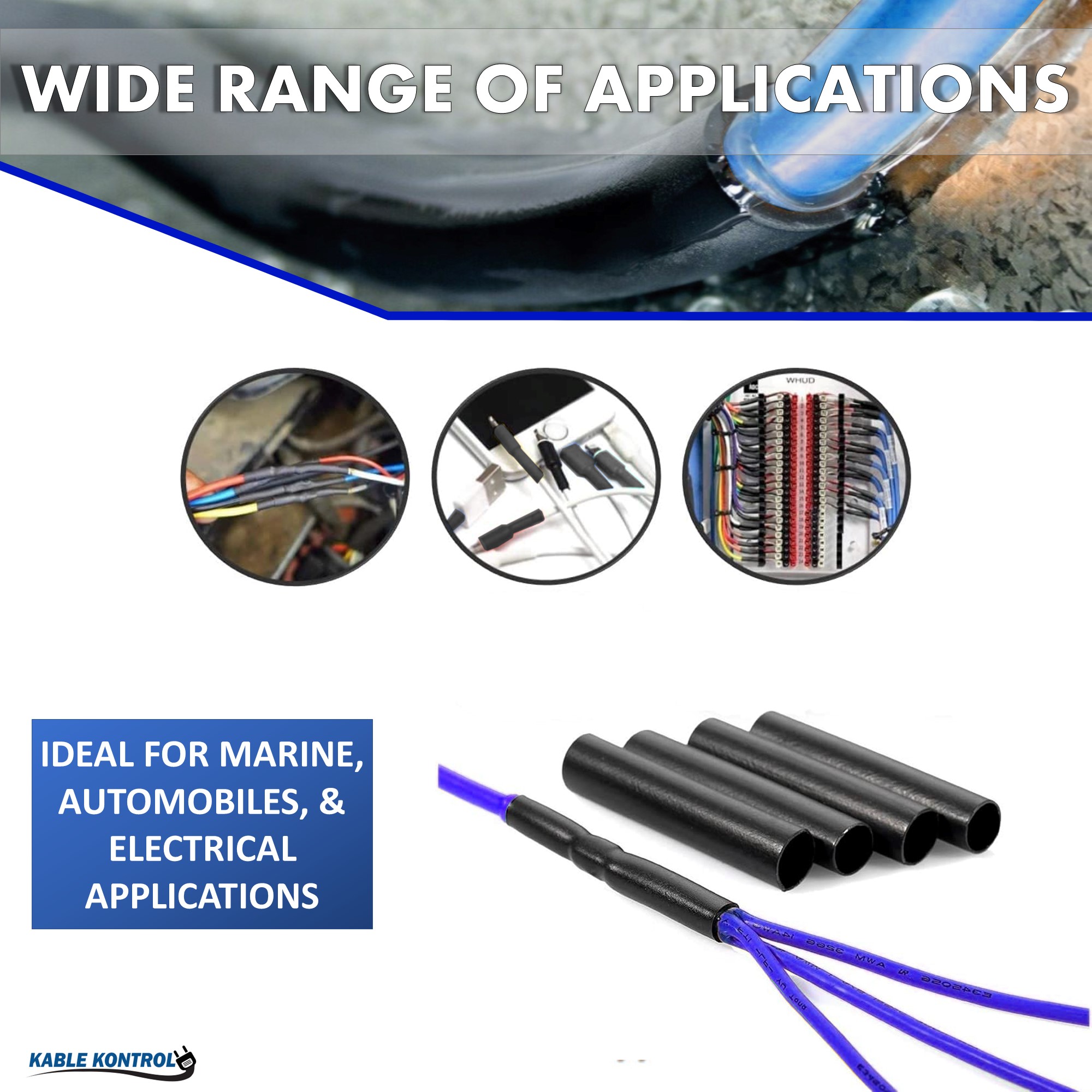 Have a question that is not answered here? Please go to our Contact Us page and submit your question to us.
---
Request a Quote
Looking for a quotation ? We would be happy to help by providing a quick response, inventory status, and Volume Level pricing, when available. Please fill out the form below and a representative will be in touch with you within hours to one business day to answer any questions and quote your request.