Shrinkflex® 2:1 Ultra Clear PVC Heat Shrink Tubing
Perfect tubing for application where complete transparency is required
Shrinkflex® 2:1 Ultra Clear PVC Heat Shrink Tubing Features
Shrink Temperature 212°F (100°C)
Ideal Finish For Cosmetic Applications
Heat Resistance Up To 221°F (105°C)
Excellent Oil, Moisture, And Fungus Resistance
Easily Installs Over Connectors And Splices
See More Technical Specifications
PVC tubing is a Polyvinyl Chloride heatshrink tubing that shrinks to 1/2 its original diameter. During the shrinking operation, the tubing will encapsulate any device inside of it at the time and will assume the contour of that device. Ultra clear PVC heatshrink tubing is ideal for application where complete transparency is required. Perfect for protecting exposed wires and cables on motorcycles and custom automobiles.Shrinkflex PVC can be used as a protective cover that lets the base materials show thru. This is especially useful on applications where highly attractive braid needs to be covered and retain maximum visual effect. Resists gasoline, oil, and common chemicals; provides protection from abrasion and severe environments.
Are we missing the specification you need? Please go to our Contact Us page and submit your question to us, or call 1-877-284-7760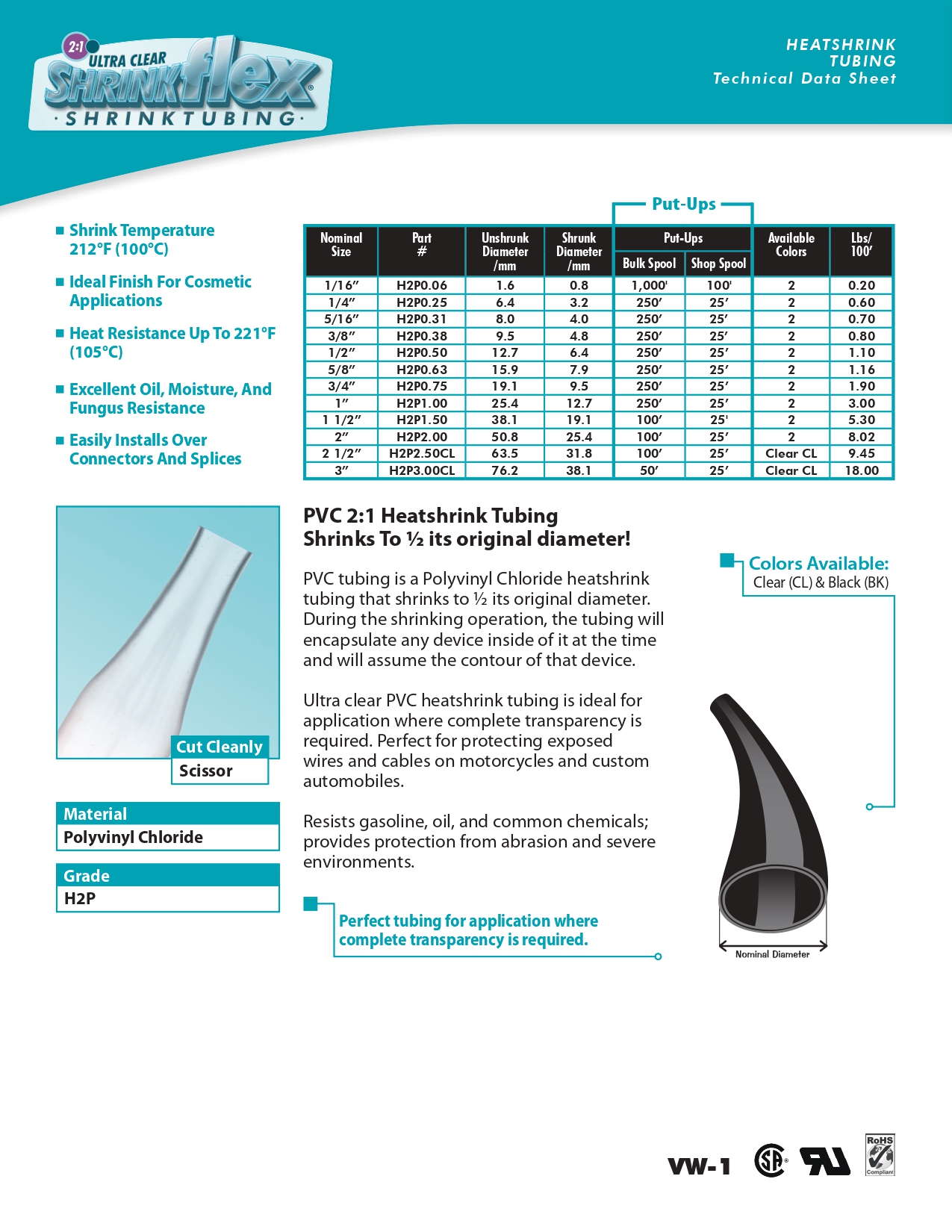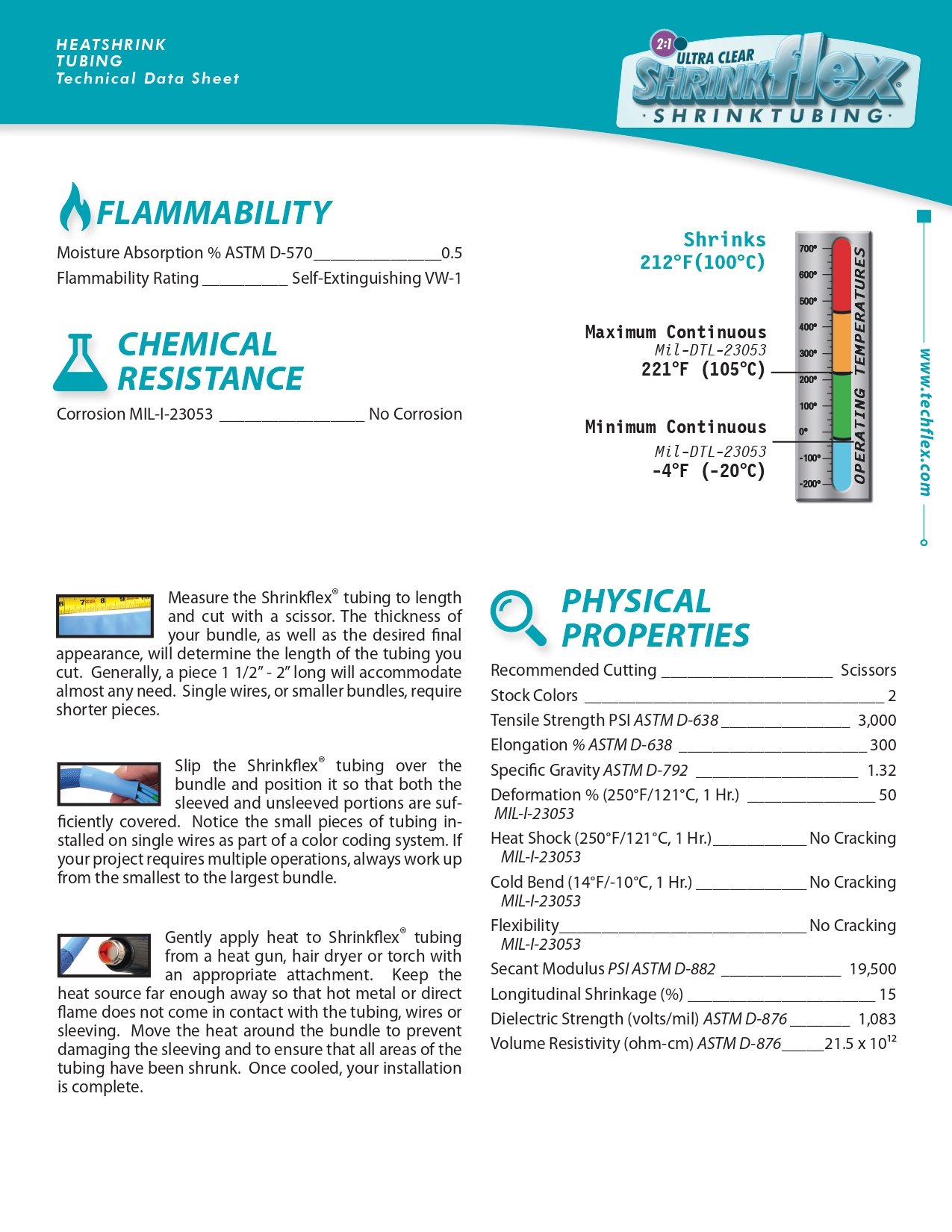 Have a question that is not answered here? Please go to our Contact Us page and submit your question to us.
---
Request a Quote
Looking for a quotation ? We would be happy to help by providing a quick response, inventory status, and Volume Level pricing, when available. Please fill out the form below and a representative will be in touch with you within hours to one business day to answer any questions and quote your request.