Pack Kontrol® Heavy Duty Triple Wall Corrugated Boxes
Strong as a Plywood Crate at the Cost of Corrugated | 1100# /ECT-90
Pack Kontrol® Heavy Duty Triple Wall Corrugated Boxes
Heavy-Duty Triple Wall Boxes
These containers are as strong as a plywood crate but at the cost of corrugated!
Perfect for shipping heavy items such as small motors, compressors, or valves.
Constructed from 1100#TW/ECT-90 kraft corrugated.
Additional thickness provides extra protection, security, and stability during shipment.
RSC = Regular Slotted Container.
Heavy Duty Triple Wall Corrugated Boxes are incredibly durable, reliable, and sturdy for any commercial packaging purpose. With three layers of corrugated cardboard and a rating of 1100# and ECT-90, these boxes are the ultimate in secure shipping. They are several times stronger than the standard corrugated cardboard box with a several sizing options to cover a variety of items.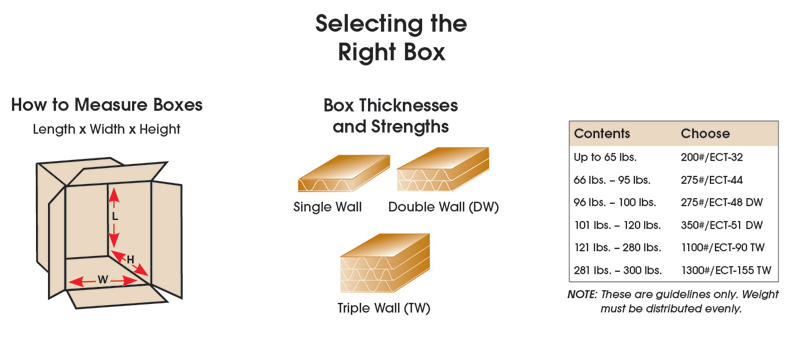 Are we missing the specification you need? Please go to our Contact Us page and submit your question to us, or call 1-877-284-7760
Dimensions are indicative of the box's internal dimensions.
1110# is a classification derived from the Mullen Test of a box's bursting strength. A 1100# rating means 1100 pounds of force per square inch are required to break through the side of the box. ECT-90 is a classification derived from an Edge Crush Test of a box's stacking strength. Individual boxes may be stronger than the minimum rating subject to random variation. The recommended loading limit per carton varies by the selected rating as shown below.
Click the image below to enlarge it.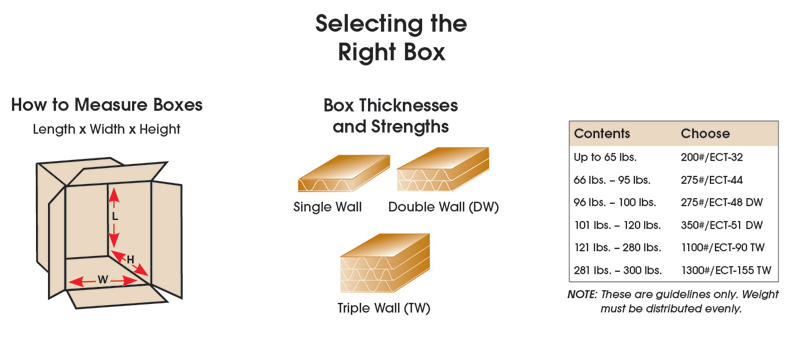 Have a question that is not answered here? Please go to our Contact Us page and submit your question to us.
---
Request a Quote
Looking for a quotation ? We would be happy to help by providing a quick response, inventory status, and Volume Level pricing, when available. Please fill out the form below and a representative will be in touch with you within hours to one business day to answer any questions and quote your request.