Ultratech® Storm Drain Grate Lift Hooks
Lift storm drain grates safely & protect hands from injury
Ultratech® Storm Drain Grate Hooks Features
Heavy-duty steel hook fits all grates
26" length and handle make lifting easier - helps prevent back and other injuries.
Portable and compact for easy storage/transport.
Storm drain grates are heavy. After all, most are designed to be driven over. But whether it's the smaller, more manageable grates of the Pacific Northwest or the monsters in Florida, it's smart to take caution when lifting them. Don't try to "manhandle" them. Sooner or later, that will end in injury. A simple yet effective tool like the Ultra-Grate Hook is the solution. Just hook the grate and lift it out using your legs and not your back. You'll also keep your fingers wrapped around the Grate Hook's handle, far away from that heavy grate and the carnage they're known to inflict.
Are we missing the specification you need? Please go to our Contact Us page and submit your question to us, or call 1-877-284-7760
| Part # | Dimensions in. (mm) | Weight lbs. (kg) |
| --- | --- | --- |
| 9235 | 26 x 5 x .8 (660.4 x 127 x 19.1) | 4 (1.8) |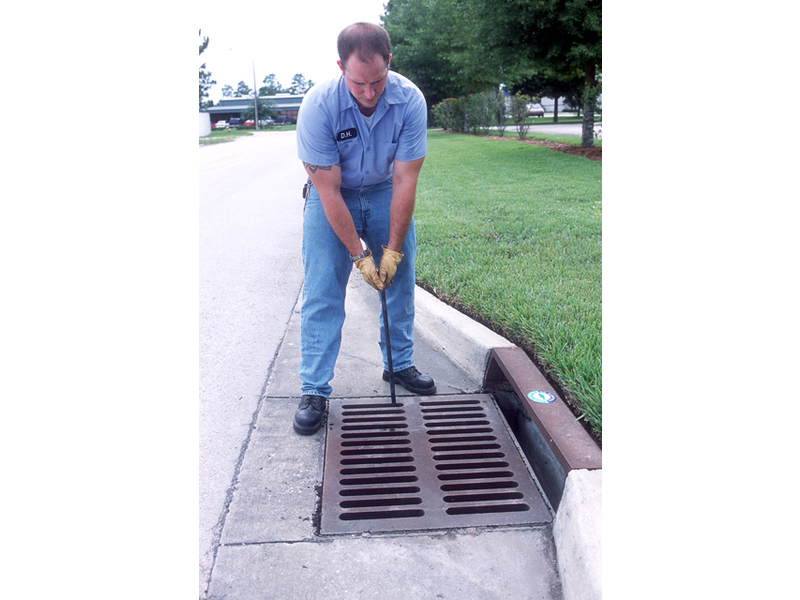 Have a question that is not answered here? Please go to our Contact Us page and submit your question to us.
---
Request a Quote
Looking for a quotation ? We would be happy to help by providing a quick response, inventory status, and Volume Level pricing, when available. Please fill out the form below and a representative will be in touch with you within hours to one business day to answer any questions and quote your request.