Kable Kontrol® 3:1 Adhesive Lined Assorted Heat Shrink Kit - Dual Wall
Available in 3/32" - 3/4" Diameter | Length 3.5" Inches each | 180 Pcs
Kable Kontrol® 3:1 Adhesive Lined Assorted Heat Shrink Kit Features
Pack Quantity: 180 Pcs
Available in 3/32" to 3/4" Diameter
Tubing Length 3.5" Inches
Color: Black
Dual Wall 3:1 Shrink Ratio
Operating temperature: -55°C – 125°C
Minimum shrink temperature: 100°C
Flame Retardant & Waterproof
Chemical & Corrosion Resistant
Easy and safe to use
Provides abrasion protection and strain relief
See More Technical Specifications
Kable Kontrol 3:1 Assorted Heat Shrink Kit - Dual Wall are available in various sizes ranging from 3/32" to 3/4" Diameter. It offers excellent electrical, chemical and physical properties. This tough, flexible, flame retardant tubing can be used for electrical insulation, wire bundling, lightweight harnessing, and wire strain relief in a variety of home, commercial, industrial and military applications. When heated and the tubing begins to shrink, the inner adhesive layer begins to melt and flow (similar to hot melt glue). When the tubing has shrunk and cooled, the inner layer forms an adhesion layer between the tubing and the wire or component, providing a protective water-tight seal. It is an excellent way to terminate the ends of your Braided Sleeving, creating a tight, professional finish.
Are we missing the specification you need? Please go to our Contact Us page and submit your question to us, or call 1-877-284-7760
ID Size (Inches)
ID Before Shrink (mm)
ID After Shrink (mm)
Quantity
3/32"
2.4
0.8
70 Pcs
1/8"
3.2
1.1
50 Pcs
3/16"
4.8
1.6
25 Pcs
1/4"
6.4
2.1
16 Pcs
3/8"
9.5
3.2
9 Pcs
1/2"
12.4
4.2
5 Pcs
3/4"
19.1
6.4
5 Pcs
Total
180 Pcs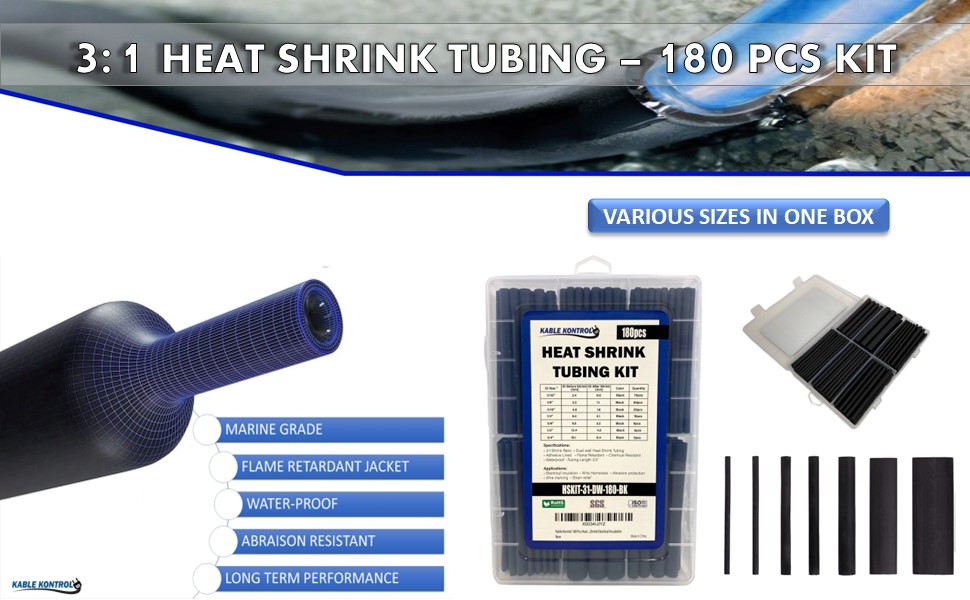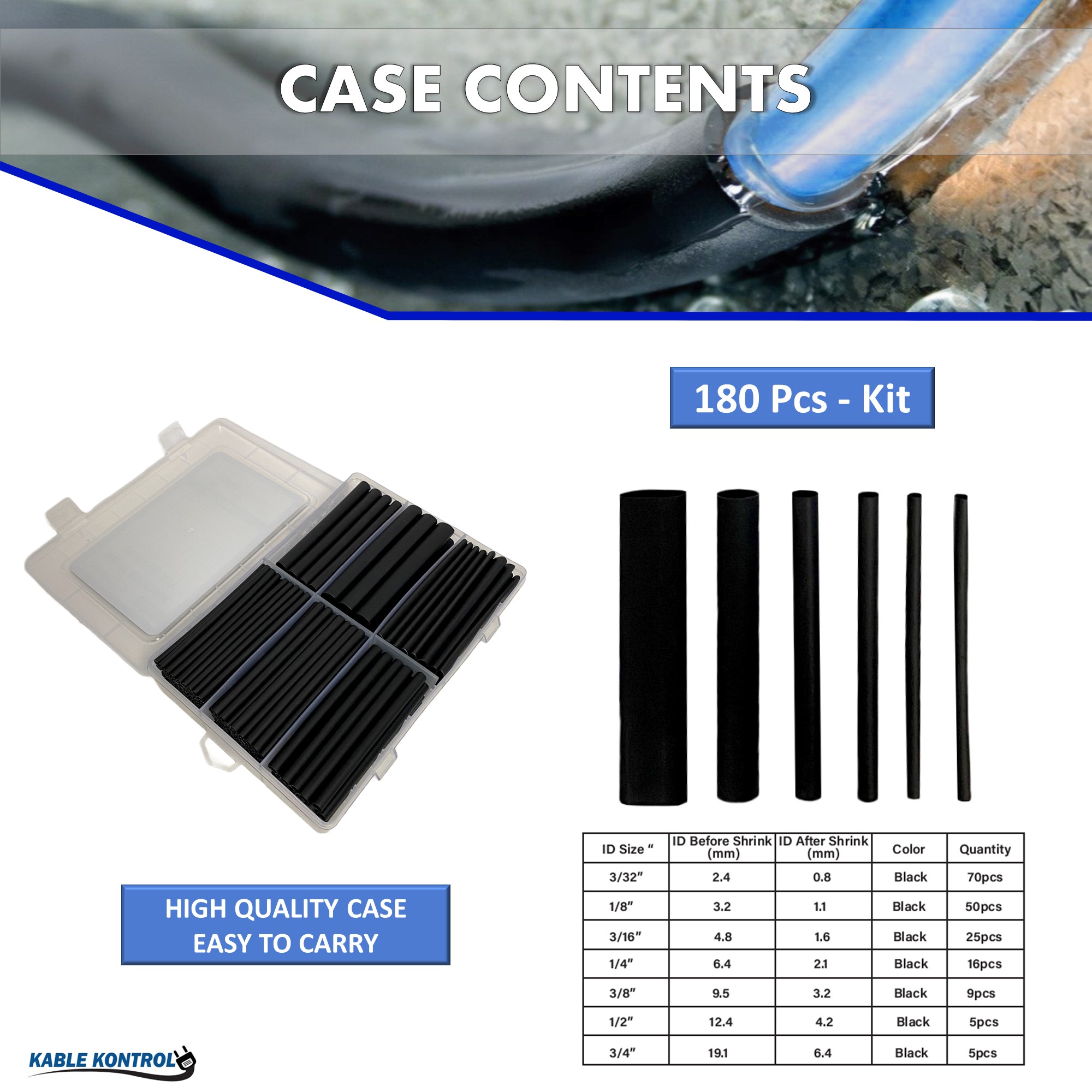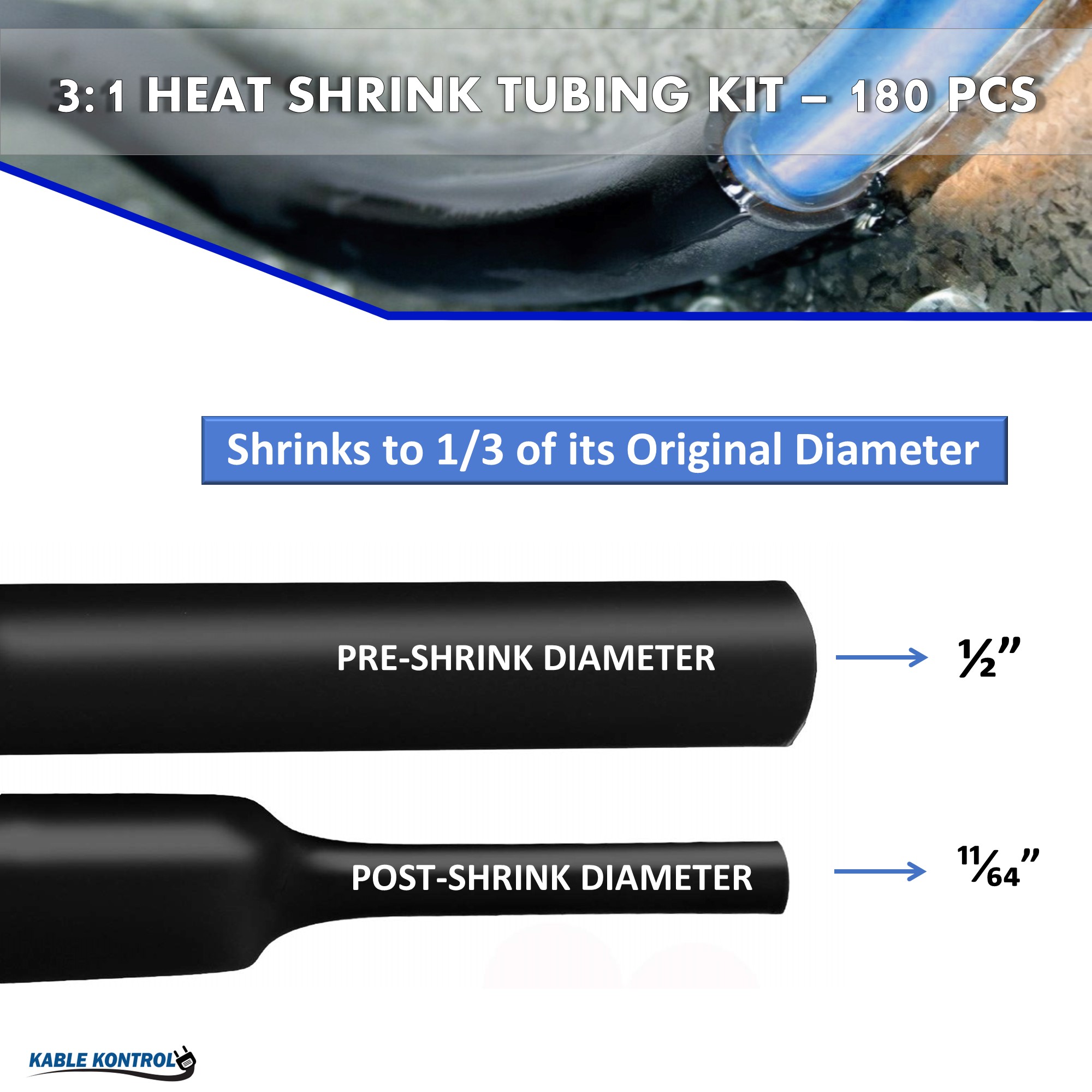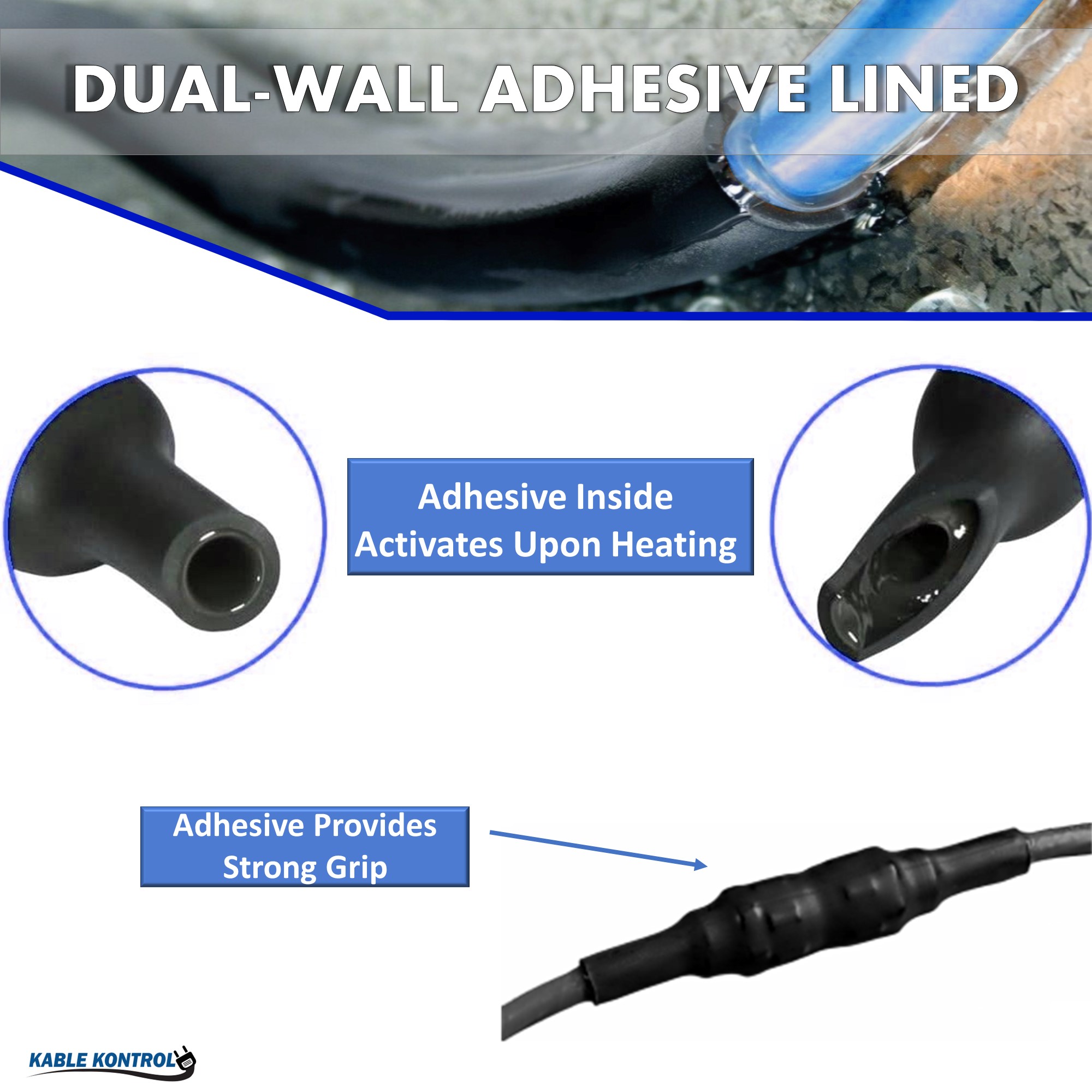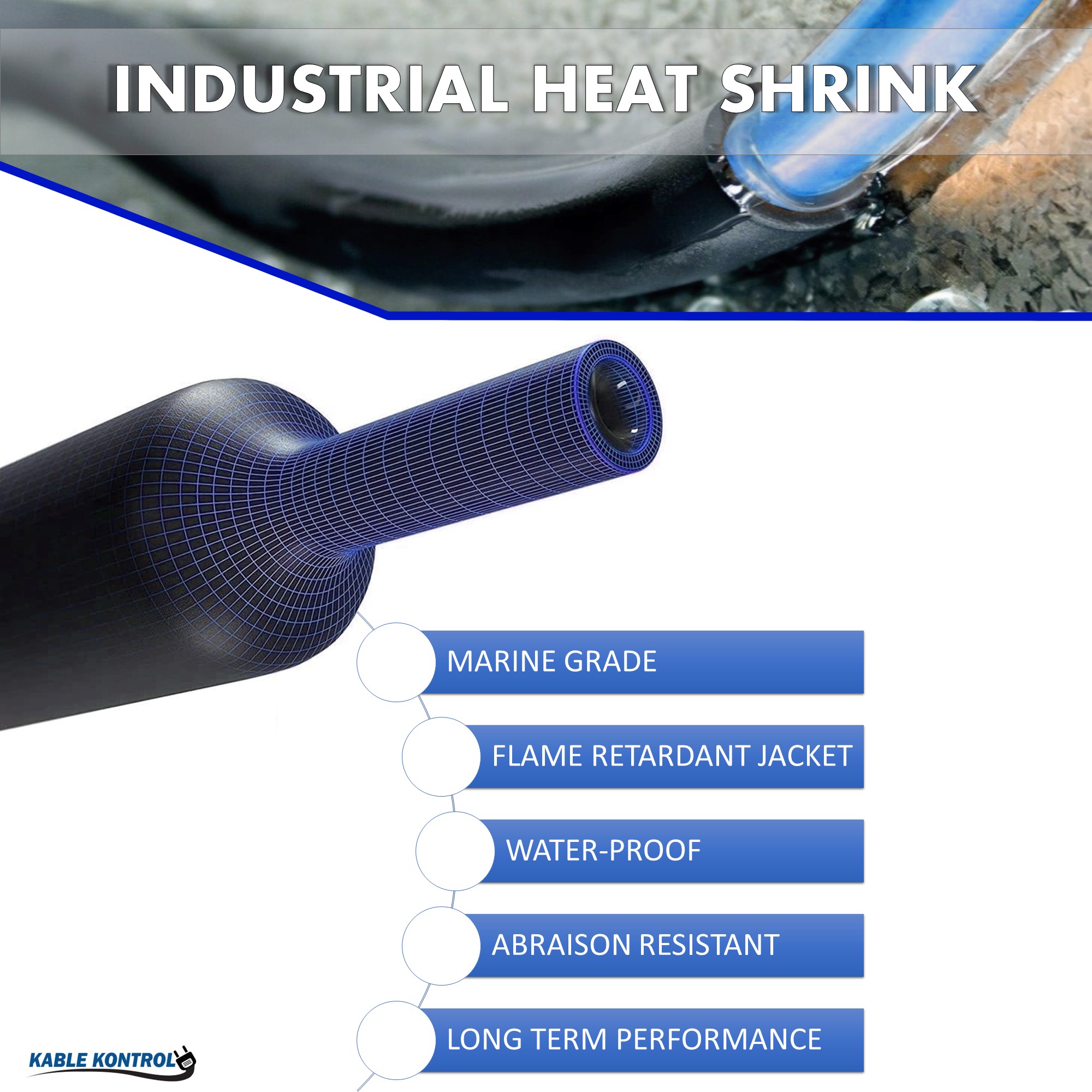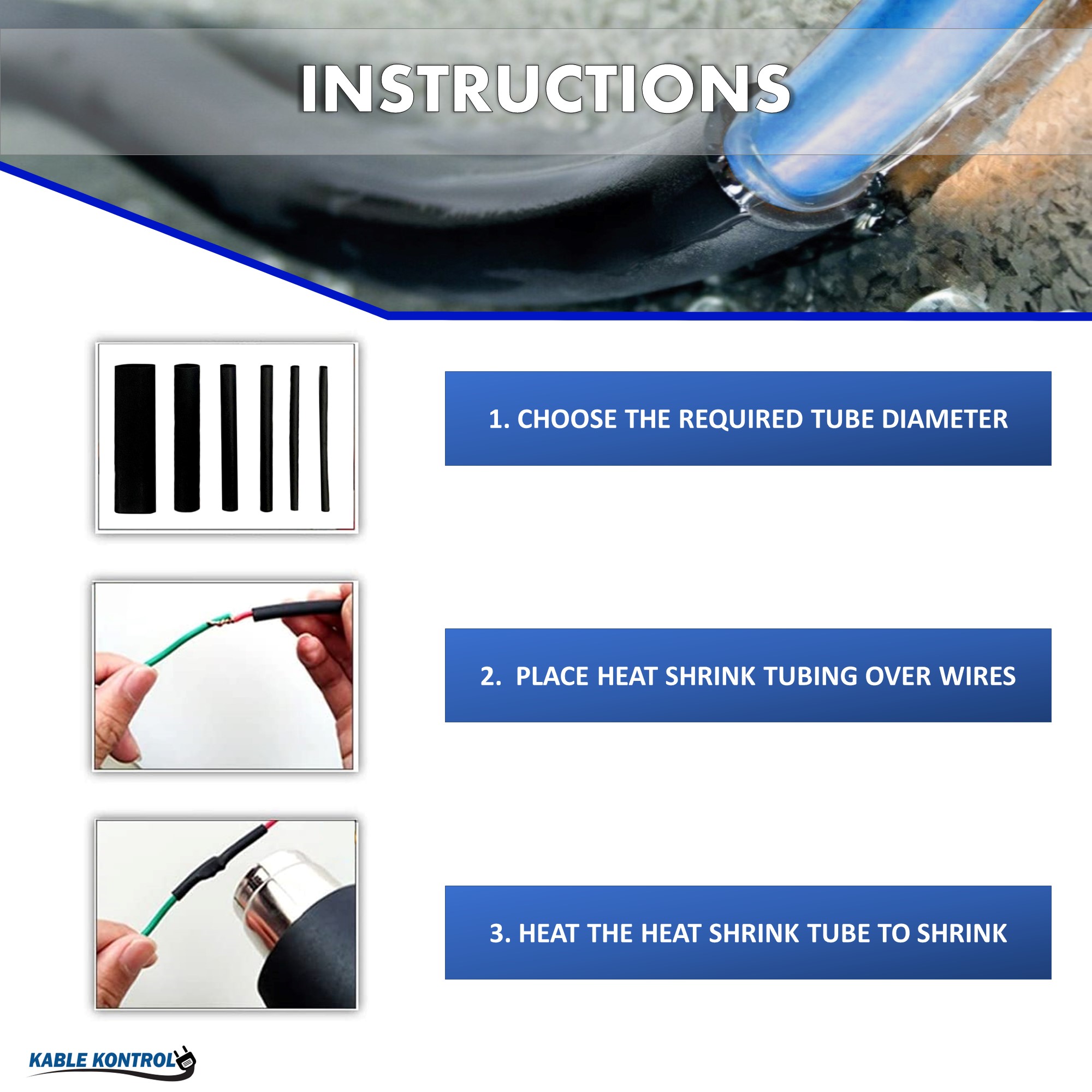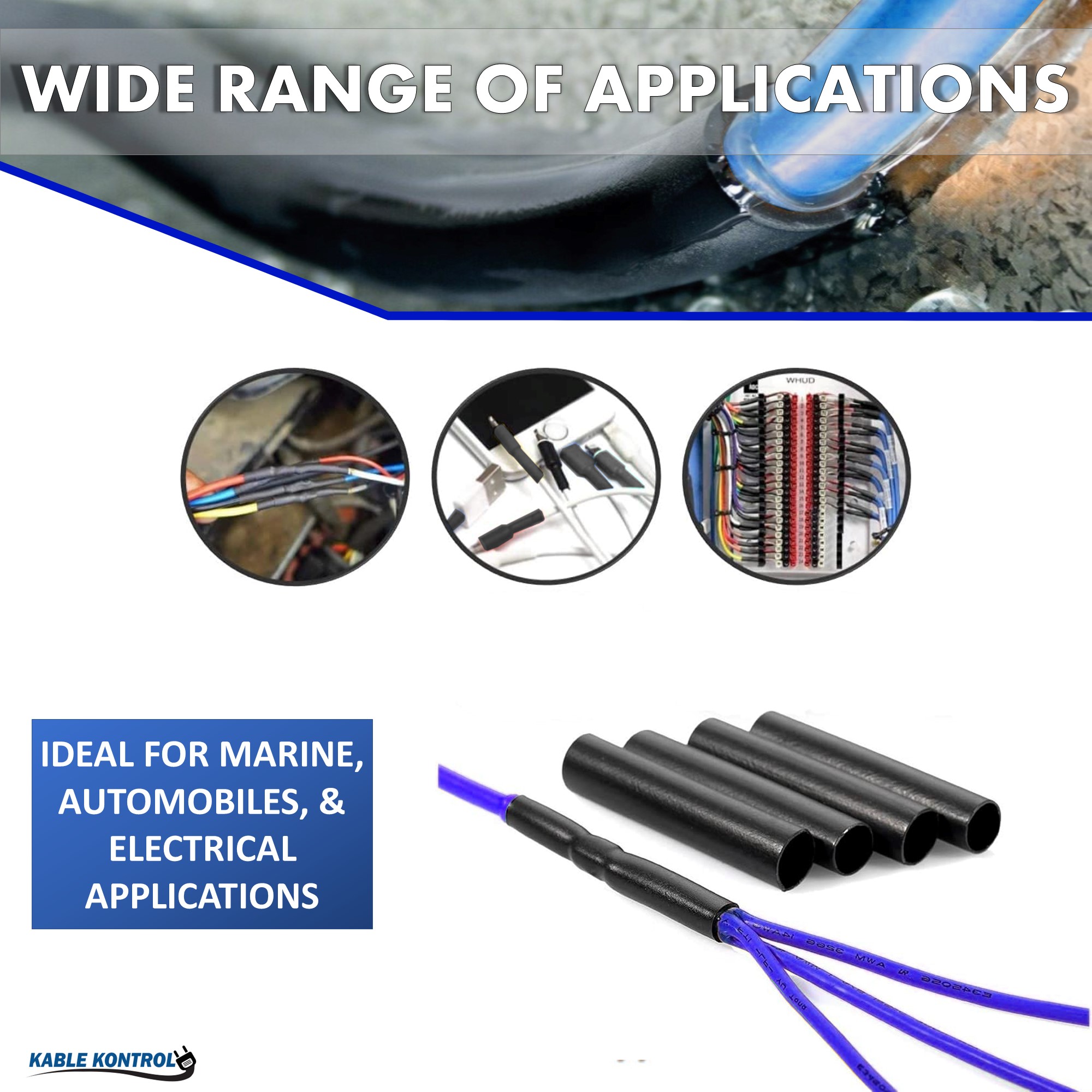 Have a question that is not answered here? Please go to our Contact Us page and submit your question to us.
---
Request a Quote
Looking for a quotation ? We would be happy to help by providing a quick response, inventory status, and Volume Level pricing, when available. Please fill out the form below and a representative will be in touch with you within hours to one business day to answer any questions and quote your request.