Rip Tie® Cinch Strap EG Cable Straps
Available in 7" & 10" Lengths x 1 Strap Width
Rip Tie® Cinch Strap EG Cable Straps
Attach To Any Rack or Surface.
Non-magnetic Grommet Spreads Load Evenly Without Risk of Ripping Fabric.
Can Be Oriented In Any Directions
Heavy-Duty Utility Strap
Non-Metallic
Hook-and-Loop Fabric and Double Stitch
Rip Tie® Cinch Strap EG Cable Straps provide a high quality strap for taking the stress off connectors and managing cable bundles on and inside wiring racks, mobile carts, along walls, over doorways and in wiring closets. Attach to any rack or surface. Use any fastener up to 1/4" diameter for mounting. Brass grommet. Non-magnetic grommet spreads fastener load evenly without risk of ripping fabric. Can be oriented in any directions. Professionals love the quality, durability and value that this strap brings to rack management.
Are we missing the specification you need? Please go to our Contact Us page and submit your question to us, or call 1-877-284-7760
Model #
Product size
Maximum Bundle Diameter
EG-07-G-02
1" x 7"
1.5″
EG-10-G-02
1" x 10"
2.5″
EG-16-G-02
1" x 16"
4.25″
EG-22-G-02
1" x 22"
6.25″
EG-28-G-02
1" x 28"
8.25″
EG-34-G-02
1" x 34"
10.0″
EG-36-G-02
1" x 36"
14.0″
Material
Hook-and-Loop Touch Fastener: Nylon
Pull-Tab: Nylon
Dimensions
Buckle: 1.34" / 3.4 cm
Strap: 1 x 7" / 2.54 x 30.48 cm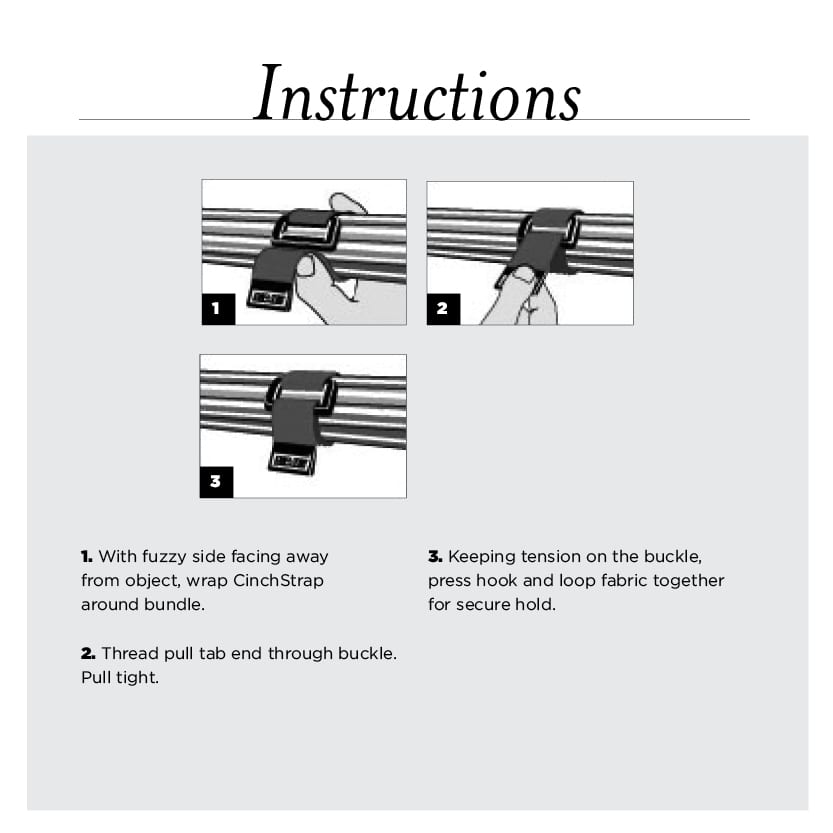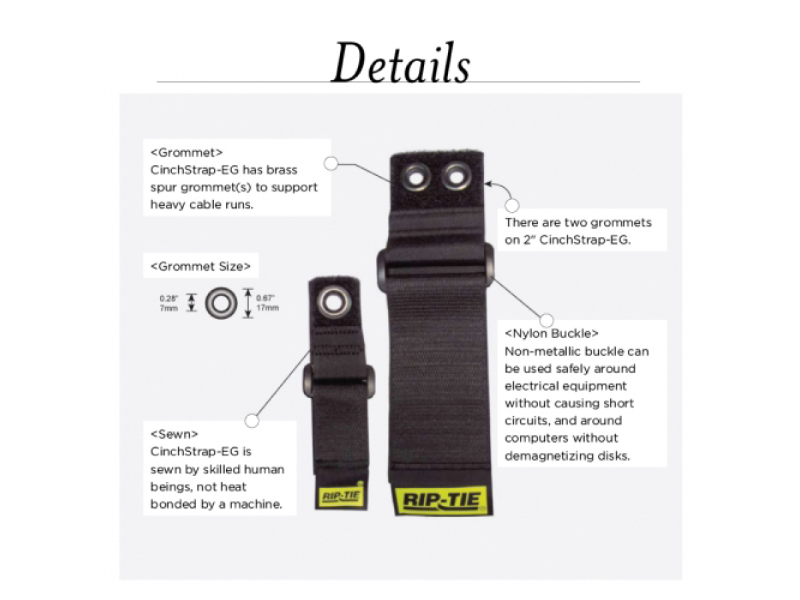 Have a question that is not answered here? Please go to our Contact Us page and submit your question to us.
---
Request a Quote
Looking for a quotation ? We would be happy to help by providing a quick response, inventory status, and Volume Level pricing, when available. Please fill out the form below and a representative will be in touch with you within hours to one business day to answer any questions and quote your request.