BOSCH® Daredevil Standard Spade Bits - 6 pc Set
Made for Pro Users seeking speed, ease of use and hole quality
BOSCH® Daredevil Standard Spade Bits - 6 pc Set Features
Features a full-cone threaded tip for fast and effortless drilling
Contoured paddle for fast chip removal
Hex shank power groove to reduce slippage
Spur and reamer tips for cleaner holes
Provides a cleaner hole quality with reduced breakout
See More Technical Specifications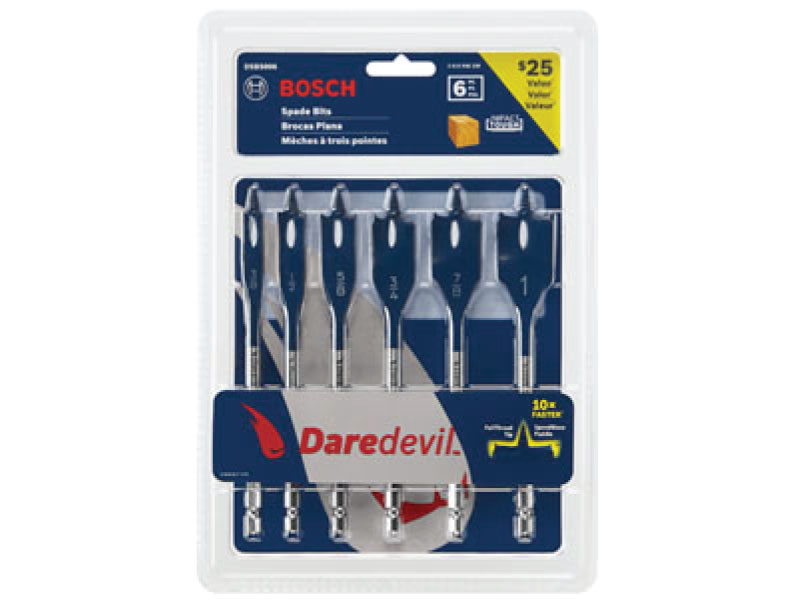 Details:
Daredevil™ spade bits are designed for professional users seeking speed, ease of use and hole quality. A full-cone threaded tip pulls the bit through the material with less effort and vibration than other spade bits. The contoured paddle delivers faster chip removal; hex shank with power groove reduces slippage. Up to 10X faster than conventional spade bits.
Benefits:
Features a full-cone threaded tip for fast and effortless drilling
Contoured paddle for fast chip removal
Hex shank power groove to reduce slippage
Spur and reamer tips for cleaner holes
Provides a cleaner hole quality with reduced breakout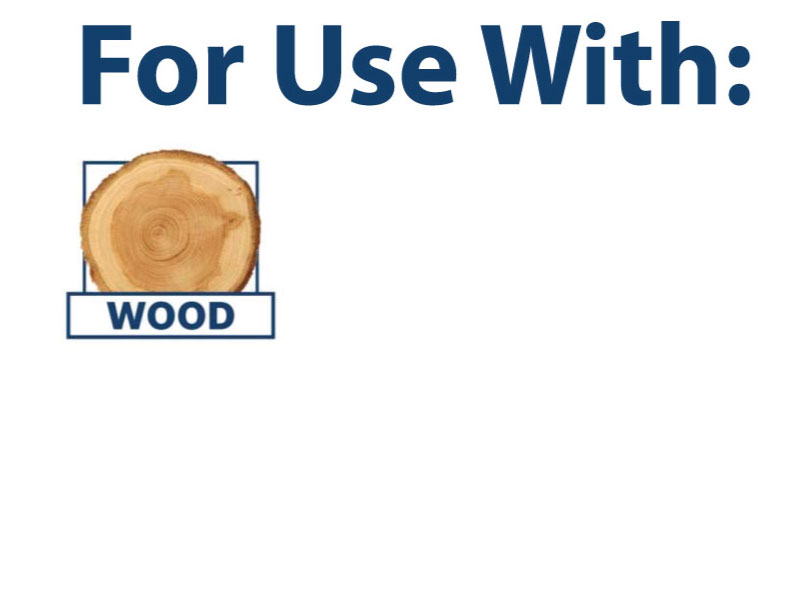 Are we missing the specification you need? Please go to our Contact Us page and submit your question to us, or call 1-877-284-7760
Specification
Case Type
No Case Included
Description
6 pc Spade bit set
Includes
(1) 3/8", (1) 1/2", (1) 5/8", (1) 3/4", (1) 7/8", (1) 1"
Number of Pieces
6.0
Piece Count
6.0
Pieces
6.0
Have a question that is not answered here? Please go to our Contact Us page and submit your question to us.
---
Request a Quote
Looking for a quotation ? We would be happy to help by providing a quick response, inventory status, and Volume Level pricing, when available. Please fill out the form below and a representative will be in touch with you within hours to one business day to answer any questions and quote your request.